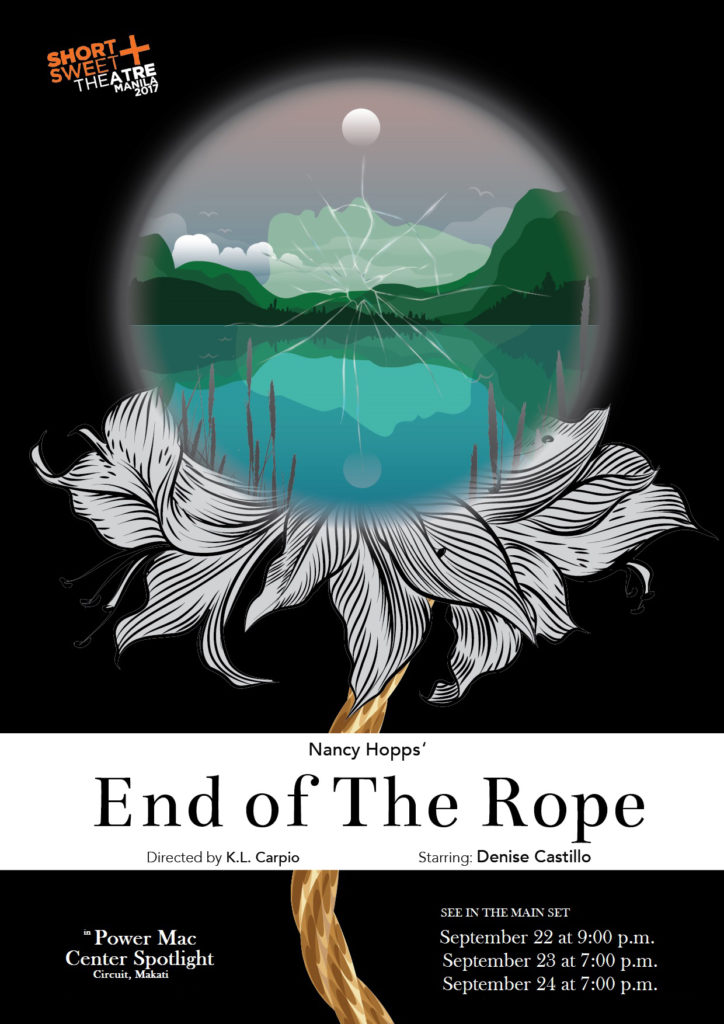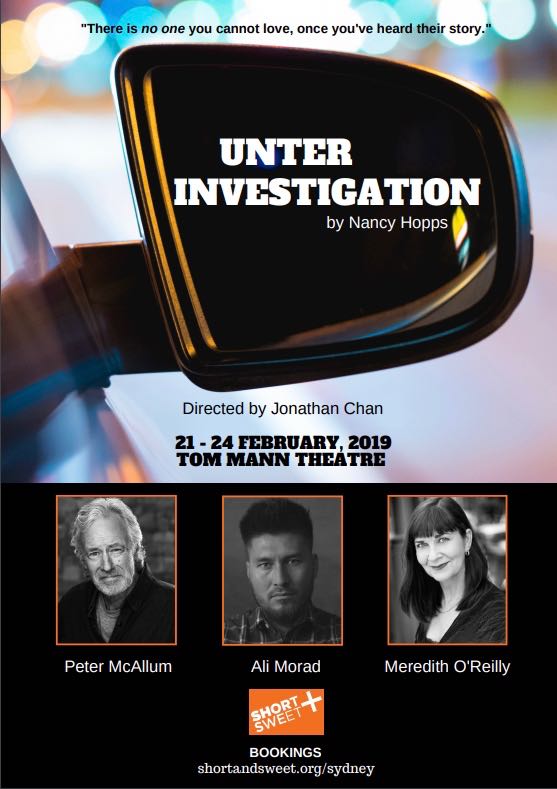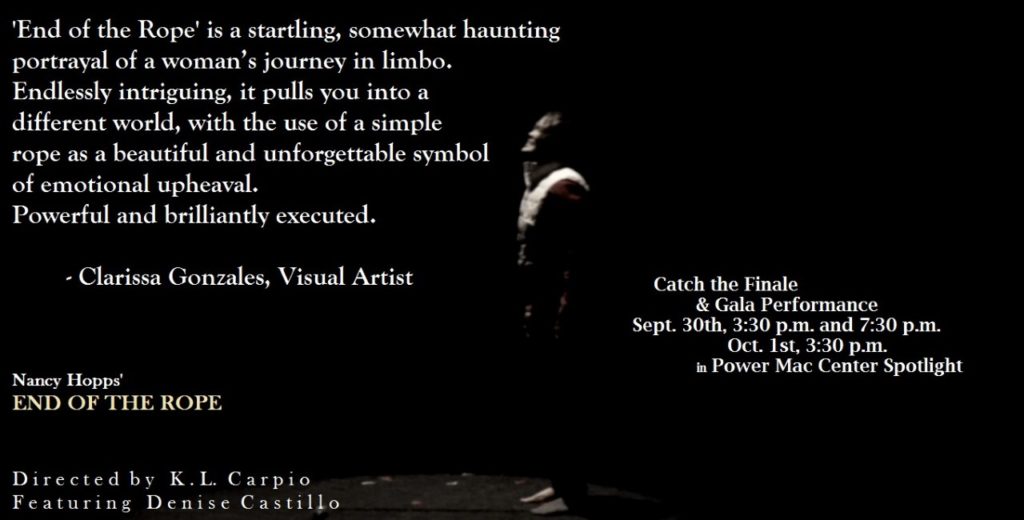 AWARDS:
END OF THE ROPE
Winner, Best Playwright, Short & Sweet – Manila, 2017
Winner, Audience Favourite Award, Short & Sweet – Manila, 2017
Finalist, Best Overall Production, Short & Sweet – Manilla, 2017
Festival Director's Choice, Short & Sweet – Canberra, 2018

MIND YOUR OWN ABYSSNESS
Winner, Rexie Award, Majestic Eight Festival – Corvallis, Oregon 2017

UNTER INVESTIGATION
Winner, Rexie Award, Majestic Eight Festival – Corvallis, Oregon, 2019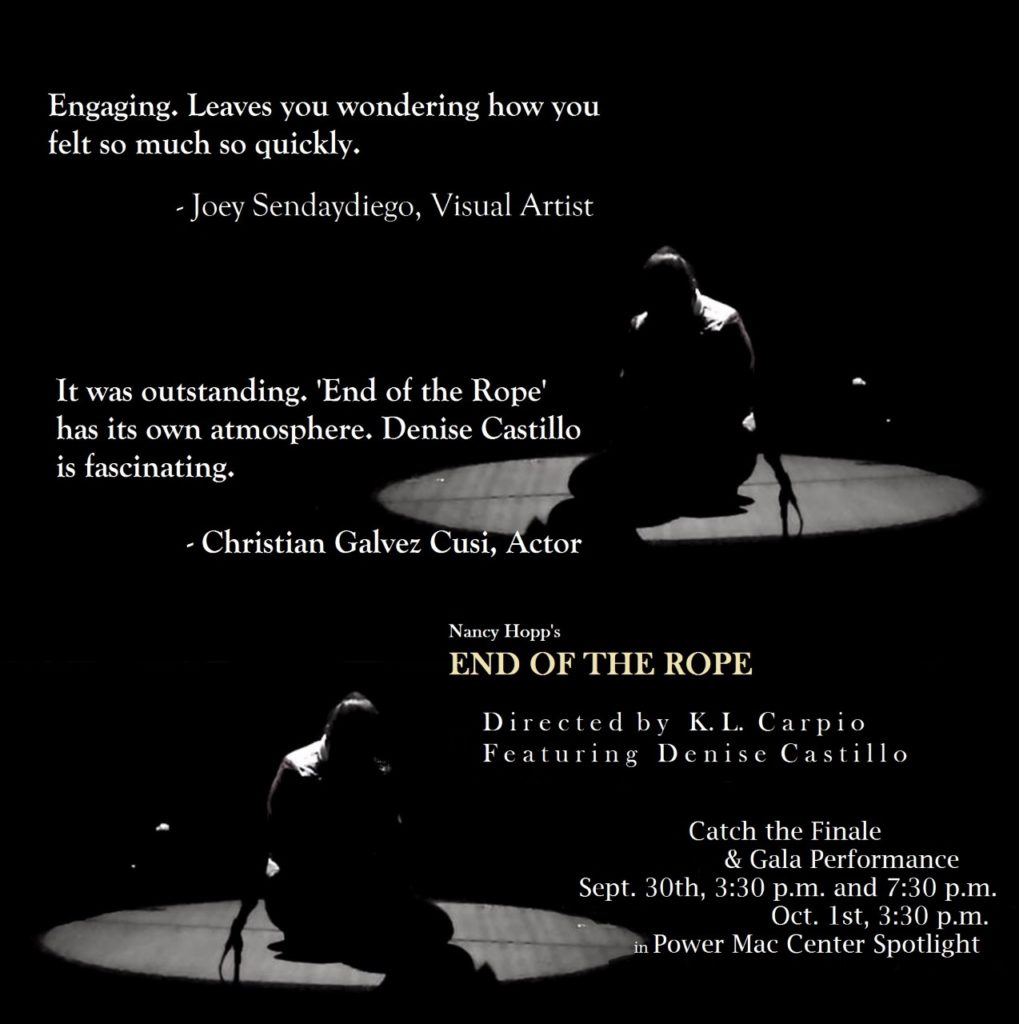 LIST OF PLAYS: (Partial)
FULL-LENGTH PLAYS/ COMMISSIONED WORKS

NOW, I AM YOUR NEIGHBOR / WE ARE NEIGHBORS
(75-minute / 30-minute touring version)
This commissioned piece was created in deep collaboration with a creative team spearheaded by Community Alliance of Lane County, and with the guidance and input of the many of the immigrants themselves, on whose real-life stories of courage and resiliency this piece is based. It is available for full production or staged reading performances in theaters, as well as schools, churches and other civic organizations. At the time of this writing, (March 2020) the full-length version and touring version combined have had over 60 performances, to sold out houses and rave, heart-opening reviews. Feel free to contact me to learn more.
BELOVÈD TRAITOR
A full-length, historical drama based on the heroic accomplishments and vulnerable human weaknesses of Emily Hobhouse, (1860-1926), a British pacifist and feminist who single-handedly saved the lives of tens of thousands during the Anglo-Boer war. This is a work-in-progress as of this posting. Please check back – her amazing story is one that needs to be told!
SHORT (10-minute) PLAYS / SYNOPSES

AND NOTHING BUT THE TRUTH
At their book club meeting, four women friends explore the malleability of Truth and the fallibility of memory…with enlightening and comical results!
END OF THE ROPE
A story about a woman, a rope, the fluid nature of reality…and the enduring power of Love.
INSTALLMENTS
During an estate sale, loved ones gain much more than they bargained for.
MIND YOUR OWN ABYSSNESS
A humorous, metaphorical romp along the real Hero's Journey.
RIBETED BY YOU
A personals ad, mistaken identities, and a frog chorus(!) ultimately lead to true love.
TIKKUN OLAM
Despite personal (and global) challenges, two bright teenagers discover the value of "Tikkun Olam." (Acts of kindness performed to perfect or repair the world.)
UNTER INVESTIGATION
An Iraqi immigrant, a burned-out investigator and a Benedictine nun share a life-changing ride to LAX, learning "there's no one you couldn't love, once you've heard their story."
WHAT'S THE BUZZ?
At a yoga retreat, old friends find it's the little things that drive you crazy… and make life worth living.
VERY SHORT PLAYS! (One page plays):

6 FEET APART
A coronavirus wake-up call, as seen through different sets of eyes.
ARTICULATION
A journey through life and death, in two words or less.
WILLAMETTE, DAMMIT!
A humorous history lesson…and pronunciation guide for non-locals.
---
FOR MORE INFORMATION or INQUIRIES REGARDING PRODUCING ANY OF THESE PLAYS, please contact me. I'd be happy to talk with you.

If you're a member of Dramatist's Guild and/or New Play Exchange, you can also find more extensive information regarding my work on those sites.