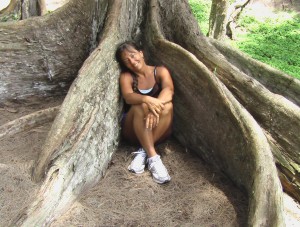 This section contains a sampling of testimonials regarding my work in the Healing Arts realm.  These comments (the vast majority totally unsolicited) were received over the years before this website came into existence, and/or via means other than the now-available on-line review system in the Products pages.
Every note of feedback I have received has touched me deeply, and has often helped keep me going through the many long hours it takes to make these offerings available.  So a heart-felt thank you, to each of you who took time to write, email, call, post, text, tweet…or appear on video!
NOTE: Although Performing Arts and Movement can be quite healing as well, you'll find separate comments on those pursuits in their respective sections of this website.
---
Nancy's work has been highly acclaimed by leaders in the field of mind-body healing, as well as by ever-growing numbers of health care and other professionals.
Read what Reader's Digest, Redbook, Yoga Journal, and other leading publications have said, as well as a sampling of the heartfelt letters of thanks from individuals, across the country and beyond, who have benefited from Nancy's CDs and live presentations.
Please click here for:
(from individual CD listeners, health care professionals, authors, and others.)
(from private clients and CD listeners)
(from event attendees and private sound healing clients)
(from private clients – for counseling, coaching, therapeutic massage, and more…)
(from past participants and sponsors – small groups to keynotes)
Nancy's work is very impressive. Material of this quality and integrity is rare.
I recommend it highly!
Jack CanfieldChicken Soup for the Soul, The Secret
I highly recommend Nancy's work as an excellent foundation for bodymind health and healing. Her warm, soothing voice, the peaceful music and the skillful suggestions make her relaxation and guided imagery CDs among the very best.
Joan Borysenko, Ph.D.Your Soul's Compass, Minding the Body, Mending the Mind
Nancy's CDs are well-done self-help tools for relaxation, affirmation and healing.
(…keep on inspiring life!)
Bernie Siegel, M.D.