WINTER 2108:
---
February 14, 2018 
Alchemical Crystal Singing Bowls
Toning, Guided Meditation/Activation
with Nancy Hopps  

A powerfully joyful, deeply renewing experience.
During these times of great change and upheaval, it's imperative to keep choosing love, to keep raising our vibrational levels to maintain a sense of harmony and equilibrium. Not always easy, with the constant barrage to which we are subjected these days. All the more reason we must make conscious choices to activate our highest states of being. The powerful vibrations of these bowls facilitate this evolutionary shift in a most elegant, expedient, and blissful way.
If you feel drawn to this, or are just curious what this is all about, please join us.
You'll be glad you did.
WEDNESDAY, FEBRUARY 14, 2018   7:00 – 8:30 pm
UNITY of the VALLEY – 39th & Hilyard St., Eugene
For more information call 541-345-9913
$20 – Suggested Donation at the door.
(No one turned away.)
---

March 3, 2018 – 2pm 
SWAN Day Festival
Oregon Contemporary Theatre

194 W. Broadway    Eugene, Oregon
Hear readings of original plays by Oregon women on Saturday during SWAN Day Readings, a benefit for Ophelia's Place. In its fourth consecutive year, the SWAN (Support Women Artists Now ) readings will include six new scripts from Oregon writers who are participating in the international 365 Women a Year Playwriting Project, a collective telling of stories of extraordinary women through history.  Nancy will be involved in two of the six plays:

Unter Investigation

 
written by Nancy Hopps; directed by Carol Massahos
(Based on true stories of an Iraqi immigrant "Uber" driver and a Benedictine nun.)

Dancing with Light
written by Dorothy Velasco; directed by Nancy Hopps
(based on the life story of Loie Fuller, modern dancer)
ADMISSION IS FREE – DONATIONS will go to BENEFIT OPHELIA's PLACE
---

End of the Rope by Nancy Hopps
( "Short & Sweet" International Festival – SYDNEY, AUSTRALIA  – March 8-11, 2018)
Within the past year, this play has been produced in Eugene, Oregon; Hollywood, California,
Manilla, Philippines (where it won three awards including "Best Playwright") and will now be done as part of
the eight week international Short & Sweet Festival.  For more details, google "Short & Sweet -Sydney"

This, from the Philippines production: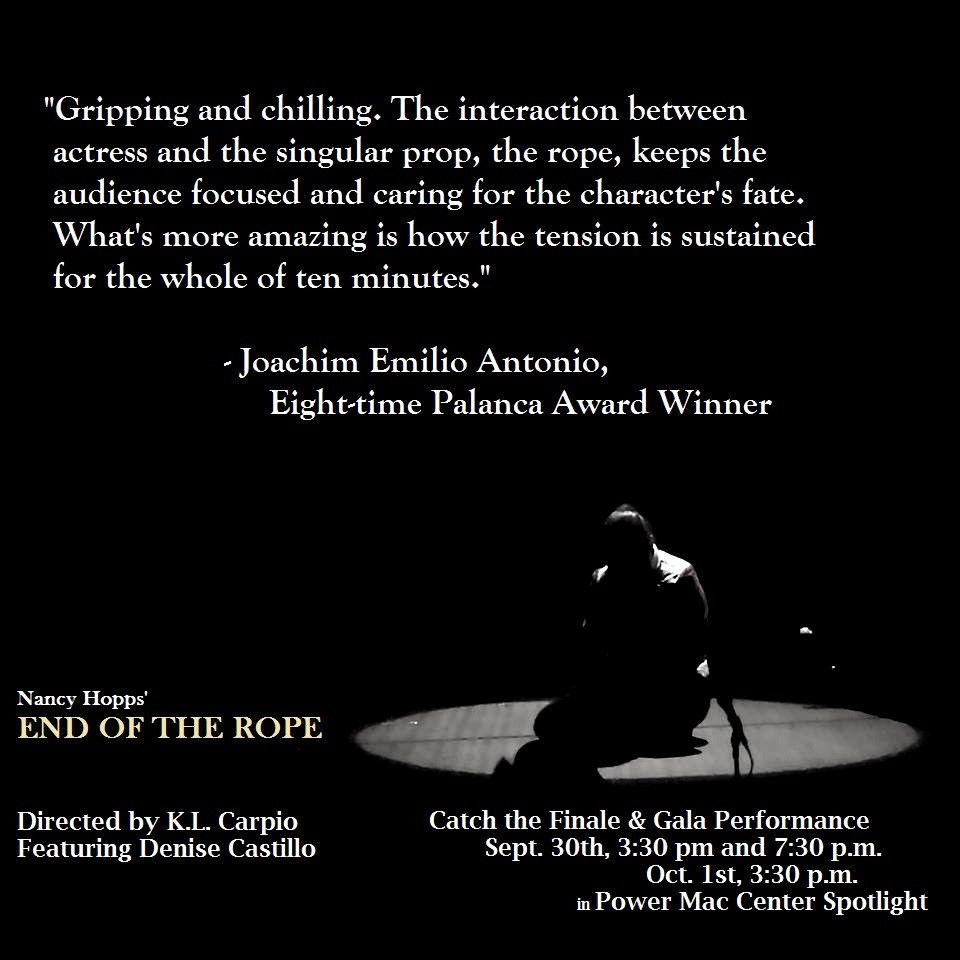 ---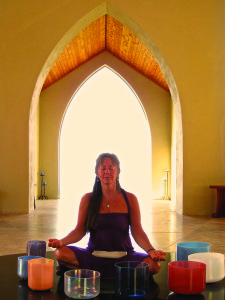 PRIVATE SOUND HEALING SESSIONS
"A problem cannot be solved
at the same consciousness level
in which it was created."
               -Albert Einstein
---
  To discuss or schedule a private session, please contact Nancy here.
---